The FarmTree® Tool
quantifies and projects
agro-forestry systems
Biomass
Yields
Labour
Finance
Carbon sequestration
Water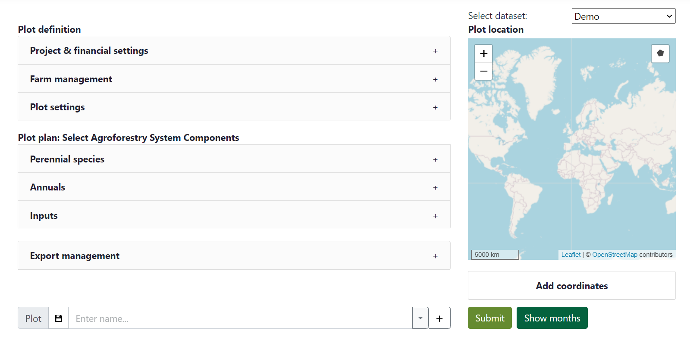 FarmTree Tool licences and services

​​
Demo
A set of widely known species that allows exploring tool's functionalities.
Focus
A perfect fit for those looking for projections of a specific performance indicator
Premium
For experts assessing multiple indicators
(a.o. economic, environmental, social)
Add-ons
Extra tool features: a.o. species calibration, tool customization, new indicators
Services
Consultancy in: a.o. EFA, landscape level impact assessments, data collection
FarmTree® Tool has been used to project land use performance by multiple world-known organizations
"The FarmTree Tool and team helped us understand the value of different agroforestry systems and the potential for increased revenue over a 30-year period"

"We found the FarmTree Tool essential for predicting outcomes of highly complexes farm scenarios, among many, also agroforestry systems."

-Agronomist
"We really valued the collaboration with FarmTree. We found the team and Tool very easy to work with and amenable to changes."
"The FarmTree Tool is a reliable instrument which can assist the farmer during critical management decisions."

-Agronomist

The FarmTree Tool reports on different SDG-indicators