FarmTree®
Products and Services
The quantitative projection requirements of Agroforestry system performance are almost as diverse as Agroforestry itself. FarmTree is developing a stack of products and services that enables users to get to grips with Agroforestry performance at any scale, anywhere.

Agroforestry Species Projections
Any projection of agroforestry systems starts with the collection of data of single species and other system components. We at FarmTree call these "Components of Agroforestry Systems" or CAFS. CAFS can be perennial (trees), annuals (crops), or inputs (fertilisers, irrigation systems, etc.). Incorporation of animals is still done in the shape of their inputs (manure) and requirements (fodder). For each CAFS, FarmTree collects literature and composes a quantitative definition in its CAFS database. This includes data such as:
the potential biomass production
allocation to plant components (wood, fruit, grains, pulses, vegetables, etc)
life cycle; and likely natural and human pruning and harvesting routines
requirements of humidity and nutrients
likely response to stresses (drought, nutrients, pests, weather extremes, shade)
Species grow in particular plots, that are defined as by
soil composition, slope

climate

socio-economics such as access to markets

farmers' technical capacity



The combination of a CAFS and a plot definition allows the FarmTree Model to project the species performance as-a-monocrop. Currently such performance is used for example to forecast carbon sequestered over time.
See ongoing and completed assignments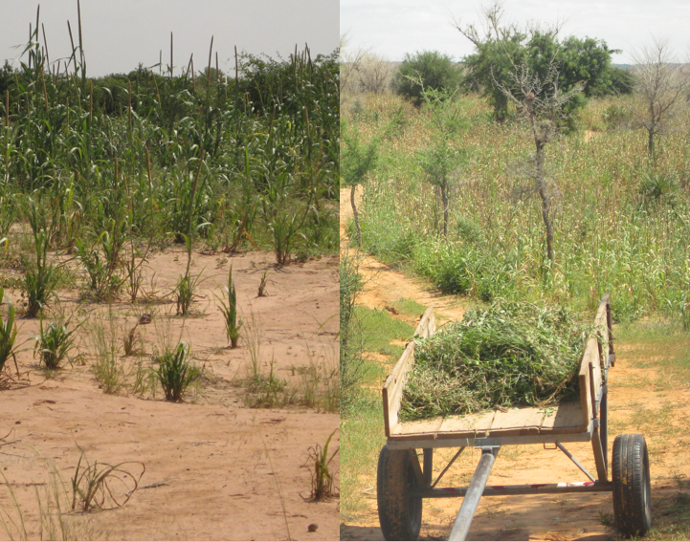 Agroforestry scenario comparison
Capturing key species in the CAFS database gives us a strong position to compare systems for their performance. We use the Tool interface to design different scenarios so we can compare them.
We can for example compare:
Monocrops, + shade trees, +fruit trees, in different compositions and intensities
Project technical and marketing capacity building impact on plot performance
Current, medium and intensive climate change scenarios
Linking particular products to value chain activities
Each crop scenario leads to a plot projection with agro-ecological, economic, social and carbon indicators. The full potential is difficult to explain - go to the Tool page and try it for yourself!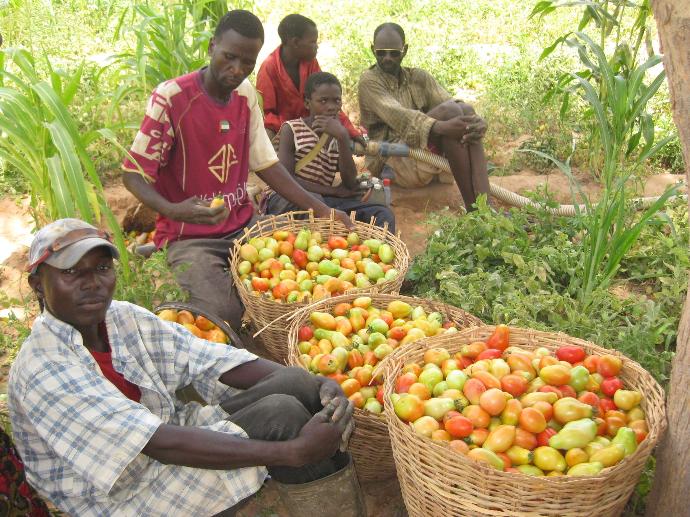 Linking to agroforestry value chains
Agroforestry production may not be profitable if farm gate prices for low volumes of diverse production are low. Linking such production to value chain activities (processing, linking to local or international markets) are added to agroforestry activities.
FarmTree expands its model functionality foreseeing such linkages, and taking the additional labour and cash flow into account. This leads to Agroforestry business plans, often with a main product, and an array of side-products.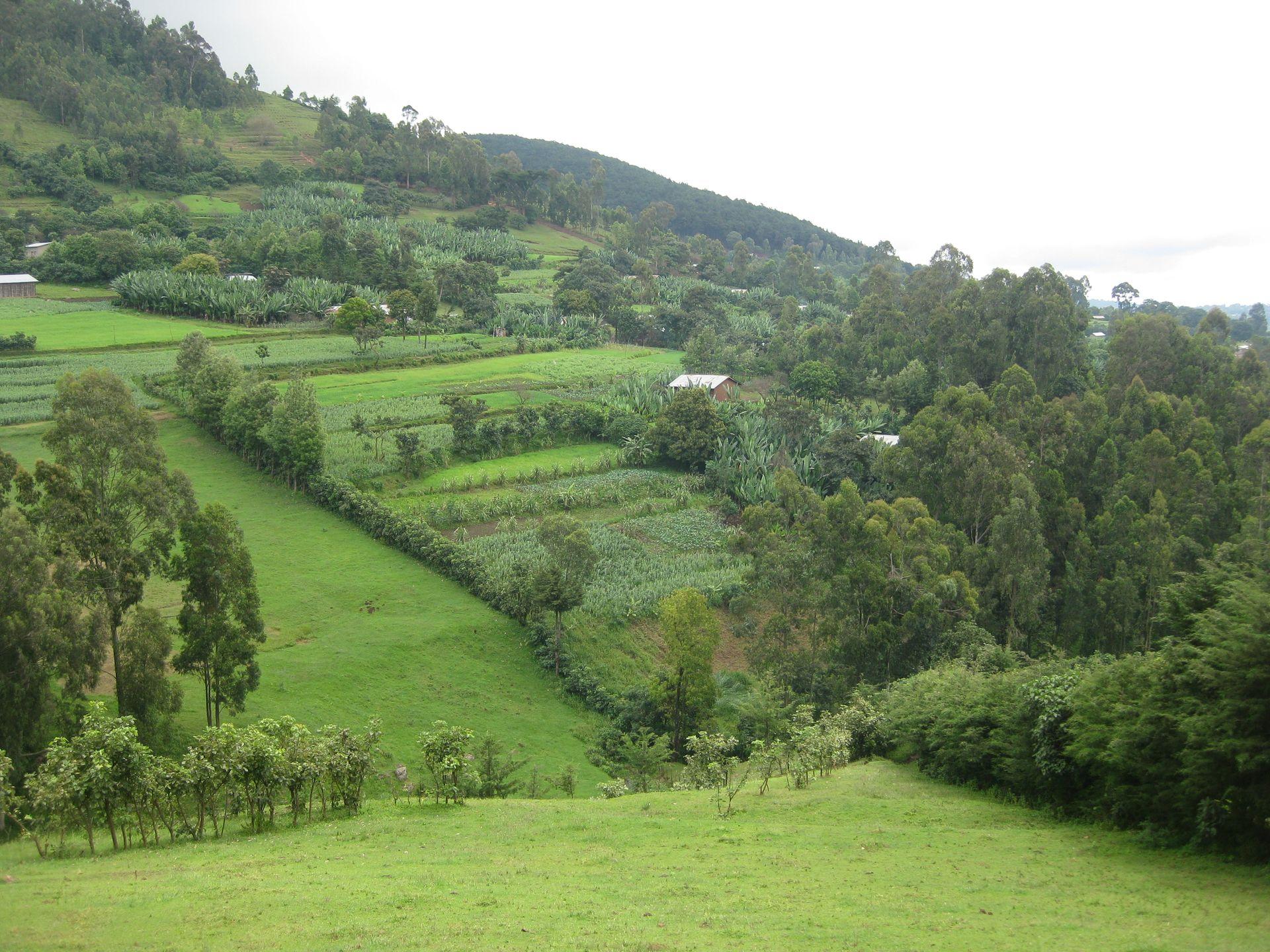 Project impact projections at landscape scale
Once we can compare agroforestry scenarios, we are in a strong position to estimate the future impact of or landscape restoration projects. For this we require some project information, such as:
Project intervention Land Cover Classes
Baseline, Business-As-Usual, and +project scenarios
Location and Scale by which interventions take place
Project budgets and loan / grant components
Typically, we put BAU and Project scenarios in a scale and time-matrix. This allows us to calculate impact, both in environmental (carbon, erosion), social (labour) and financial (investments, cash flows, break-even point) under optimistic and pessimistic scenarios.
Project ex-ante impact assessments are a crucial annex to large landscape restoration project proposals. In that case FarmTree always provides services as part of a larger project formulation team. Alternatively, FarmTree guides team members or provides them with the required projections.
See ongoing and completed projects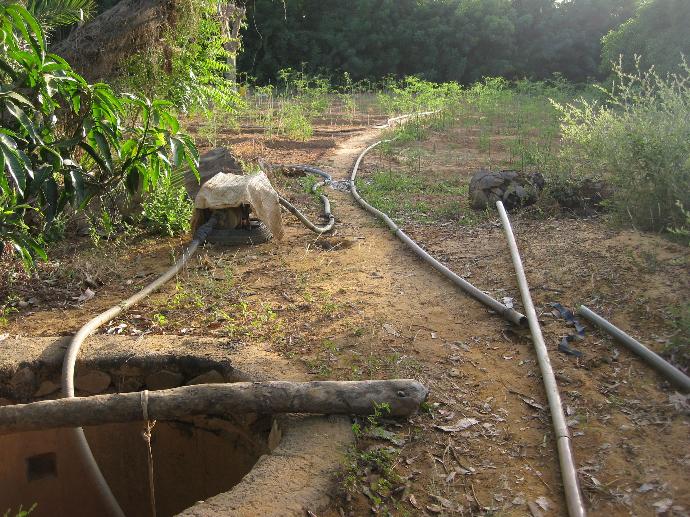 Additional model functionality
FarmTree does not pretend it can build a model that covers all possible major mechanisms in Agroforestry systems world wide. So if we find that our model misses a functionality, we agree with our partners to build it into our algorithm. Recent additions to the basic Agroforestry model include for example:
Inclusion of pruning regimes into carbon sequestration projections
The possibility to project Agroforestry under different climate change scenarios
Estimation of biomass growth potential of poorly documented tree species
Possibility to define BAU and Quality Tree Genetic Resources and impact assessment
Possibility to run farm projections based on large-scale surveys (>10k farms in 8 countries)
Innovative requirements are first tried out in spreadsheet format. Once a good-enough algorithm has been developed, we integrate the method in our online Tool Box.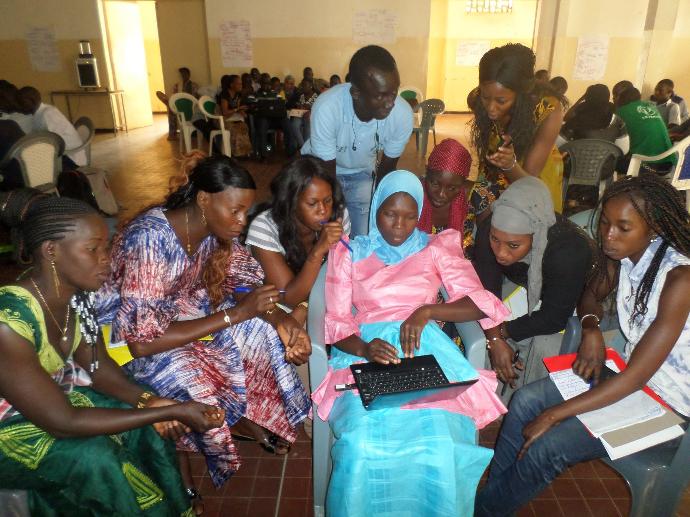 Training
The FarmTree Tool makes Agroforestry cost-benefit analyses doable because it 'lumps' costs into single system components. For example, when you plan for maize, it calculates seed costs, ploughing, weeding, harvesting in one go. The risk is that model outcomes are not transparent. So, projecting Agroforestry performance is easy; understanding and manipulating underlying mechanisms requires an understanding both of Agroforestry and the way the model works.
FarmTree produces training material (clips, documentation) as well as online or live training on data collection and scenario projection protocols; particularly to partners with a subscription to one of the available tools.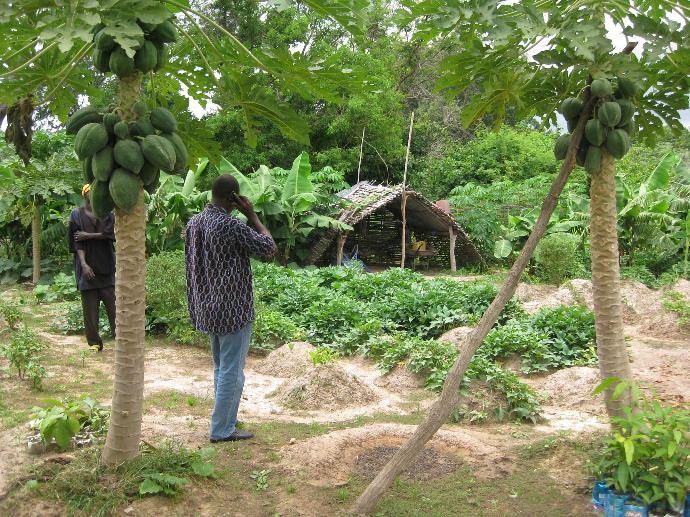 Subscriptions
For access to our Tool, we employ different subscription plans:
Demo tool

: free upon request

In combination with species and system projections a

ccess to the Tool is provided

as part of the service price

Expert Tool

Subscription (all public functionality)

Customised

Tool Subscription (selected functionality)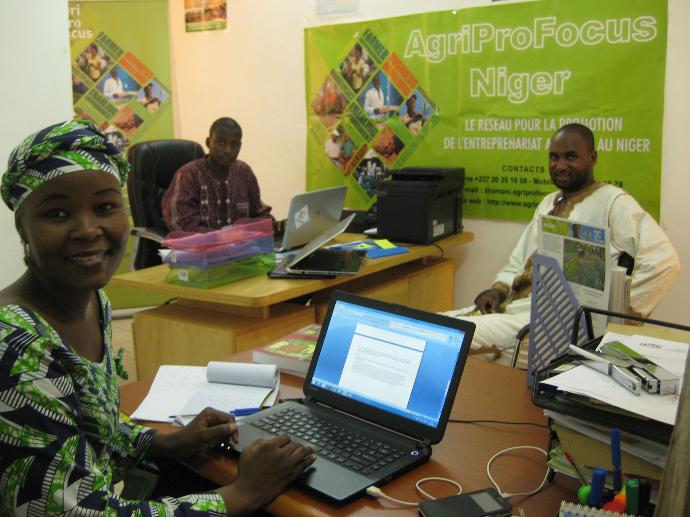 White Labelling
FarmTree can customise its tool for partners interested to incorporate tool functionality in platforms, websites or apps. Please contact FarmTree for an initial discussion on desired functionalities and opportunities.