The FarmTree® Methodology
Projecting performance of multispecies plots
FarmTree provides multiple services from single species performance projections to landscape or even multinational programme level cost ex-ante performance assessments. There are several core building blocks that can be stacked to achieve the scope of the assessment that the client is looking for.
FarmTree Licenses & Services
Complex model made simple
The FarmTree® Model

The FarmTreeTool provides context-specific, tailormade output, based on a clearly defined agro- systems. For each assignment a broad array of input data is collected to quantify the plot scenarios. The whole process involves a semi-structured 4-step working method:
● project definition
● Data collection
● Data processing & Output generation
● Reporting on outputs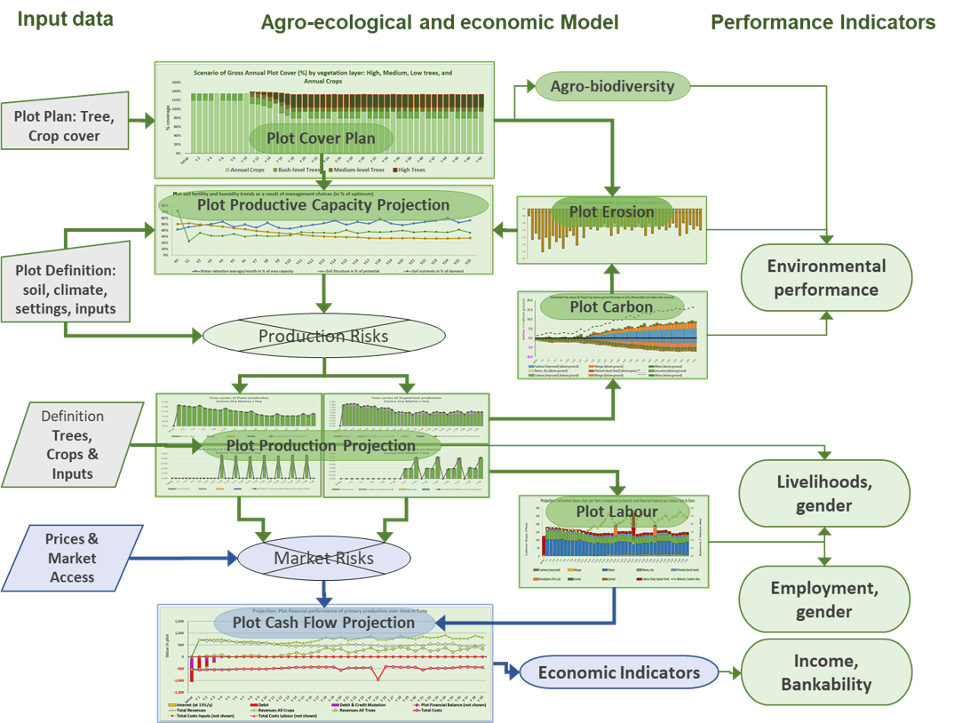 The FarmTree® Tool

est. 2021
FarmTree® Tool is the user-friendly interface making the FarmTree® Model acessible to everyone.
FarmTree® offers a variety of products